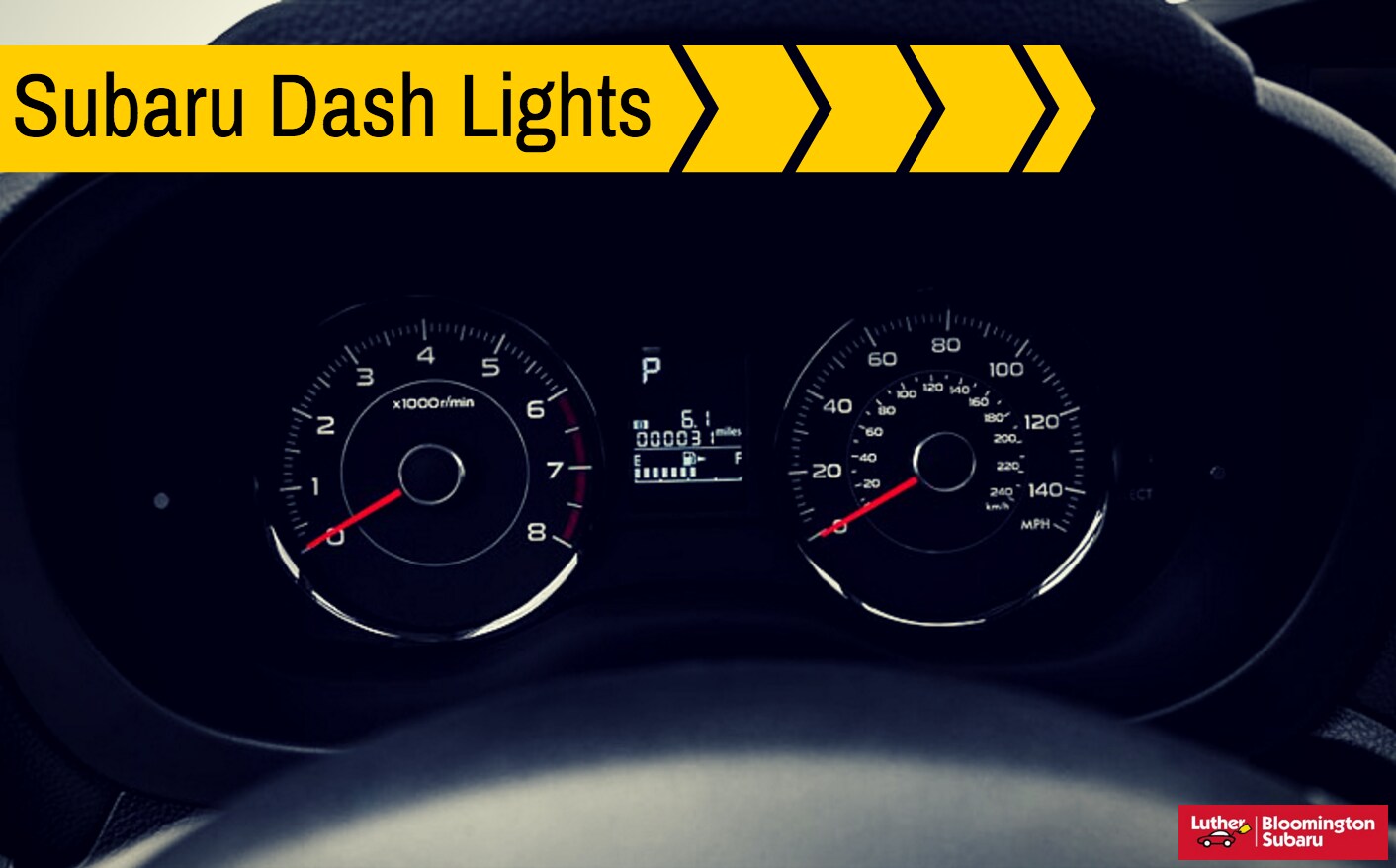 Got a dash light on? Dash lights are one of the ways your Subaru lets you know of a problem with the vehicle. Getting these lights checked out is essential to catching a small problem before it becomes a large one.
SPECIAL: Right now we will check out our dash light indicators for free! Learn more.
---
Don't miss the Lights Out At Luther special. Now through the end of the month bring in your vehicle and the team at Luther Bloomington Subaru will provide a free diagnostic, turn off the dash light, tell you what it means and provide a no-obligation estimate.
Schedule your service appointment
.
Here are a few Subaru dash lights you need to be aware of. We recommend checking your owner's manual for more information.
Check Engine Light
This light may illuminate or start to blink while the engine is running to indicate a problem with the emission control system. It can also indicate that you have not secured the gas cap properly. Have your vehicle inspected by a certified Subaru technician to prevent potential damages.
Coolant Light
The light that indicates that the coolant temperature is low or high looks like a flag in a body of water. Blue means that the engine is not warming up correctly. Blinking Red indicates that the engine is close to overheating. Red indicates the overheating condition of the engine.
Charge Warning Light
If you see this light, your charging system might be malfunctioning. If the light turns on while you are driving, stop the vehicle at the first safe opportunity. Check the alternator belt. It could be broken or loose. If you are unable to find the problem or get the Charge Warning Light to turn off, bring your Subaru to the nearest Subaru dealership.
Find your Subaru owner's manual online here.
---
Find a certified Subaru mechanic at the Luther Bloomington Subaru dealership service center. Schedule your next service appointment online.
In a hurry? Learn more about our Accelerated Service.
Luther Bloomington Subaru proudly serves Minneapolis, Edina, Richfield, Bloomington, MN and the surrounding areas.
Browse our online inventory.