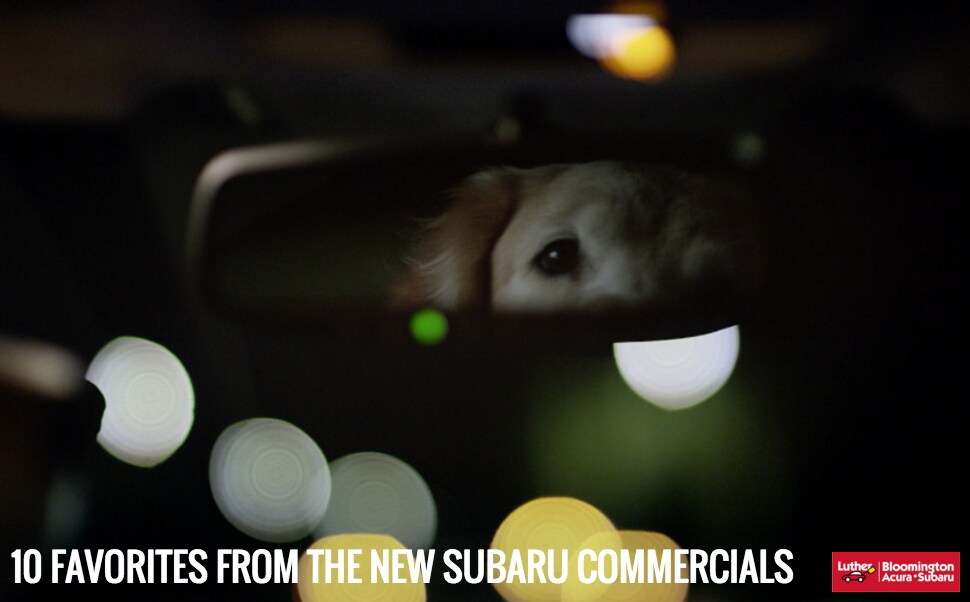 Who doesn't like an adorable dog commercial? Subaru continues to be dog friendly with the new commercials featuring the Barkleys.
Check out the new commercials Puppy, Phone Navigation and Windshield Wiper featuring the 2016 Legacy. Doggie Bag and Bad Hair Day feature the 2016 Forester.
---
Did you know: 8 out of 10 Subaru drivers are pet owners. It's no secret, Subaru Loves Pets. Find the
2016 Forester
and
2016 Legacy
for sale near Richfield at Luther Bloomington Subaru dealership.
Here our our top favorite moments from the new Subaru Commercials.
1. This dog having to deal with real-world parenting struggles.
2. This adorable dog driving a car like it's a normal thing.
3. The puppy trying to help with voice activated phone navigation.
4. When the dogs decided they didn't need directions anyway.
5. These two having a bowl of water at a fancy restaurant. #ValentinesGoals
6. This awkward exchange.
7. This dog salon that is very normal.
8. The dog wig. And the other dog who was trying to be very nice about it.
9. When the Barkleys were very cool about the windshield wipers.
10. This new, adorable character.
Watch for these commercials this Sunday during the Puppy Bowl! Subaru is proud to be official auto sponsor of Animal Planet's Puppy Bowl XII. Subaru is also encouraging owners to share photos of their own pets using #PuppyBowlSubaru
---
Luther Bloomington Subaru proudly serves Minneapolis, Edina, Richfield, Bloomington MN and the surrounding areas.
Browse our online inventory of new, Certified Pre-Owned and used vehicles.
Follow us on Social Media.
Facebook | Twitter | Instagram | Pinterest | Google+