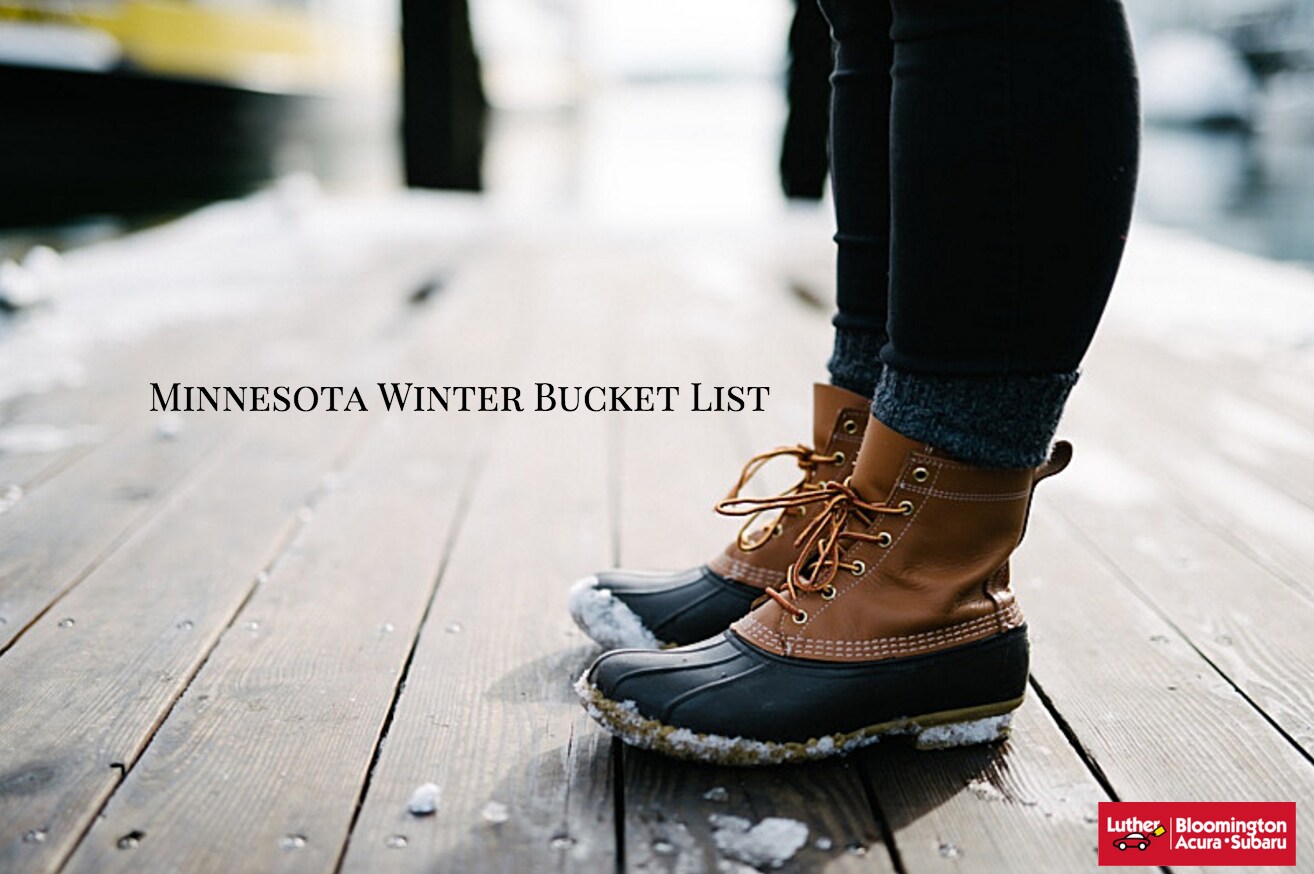 Yep. Winter is still here. Instead of dreading the cold. Here are a few things you can do to enjoy winter weather, snow and ice.
Subaru's Symmetrical All Wheel Drive is ready to take you on a snowy adventure. Browse our Subaru inventory.
---
Luther Bloomington Subaru dealership reminds you to always drive safe and take precautions. Check out our blog Top 4 Tips for Driving on Icy Roads.
1. Go sledding or Tubing
Get your friends or family together and go sledding. It's fun for all ages.
Pin.
2. Skate at an Outdoor Skating Rink
There are several outdoor skating rinks near Richfield, MN and around the Twin Cities. Never learned how to skate? Take someone who knows how to skate with you.
Check out the Wells Fargo WinterSkate in St. Paul.
3. Go Snowmobiling
Minnesota has some excellent snowmobile trails. One of the best snowmobiling locations in Minnesota is Bemidji, MN. They have well-maintained scenic and challenging trails.
4. Build a snowman
Some people are dedicated to building a snowman every winter. How long has it been since you built one? Take time this winter to build a snowman. You can keep it traditional with a top hat and carrot nose, or you can get creative.
Pin.
5. Frozen Pants
If you have to put up with Minnesota's freezing temperatures, might as well have some fun with it. Try this frozen pants trick.
6. Visit a New Park
Check out a park you haven't been to yet. Take a snowy scenic walk or discover a new sledding hill. If you haven't already, check out the Wood Lake Nature Center in Richfield, MN. The Wood Lake Nature Center is a great place to go cross country skiing.
The team at Luther Bloomington Subaru dealership near Richfield, MN reminds you to always drive safe and check road conditions before your trip.
Read: Top 4 Tips for Driving on Icy Roads
Read: Subaru vs. Winter Roads
---
Luther Bloomington Subaru dealership is proud to serve Minneapolis, Edina, Richfield, Bloomington MN and the surrounding areas.
Browse our online inventory.